Please cite as:
Son, J.-B. (2023). Online activities for language learning 2023. https://drjbson.com/projects/oall/index2.html
---
Online Activities for Language Learning (OALL) 2023
---
The activity types, example activities and example tools listed below are by no means exhaustive. They are interrelated to each other and can be modified in line with their integrated features and additional options.
Note: All web addresses are subject to change. Please use a search engine to locate it if you cannot find any particular website at the address given.
-- This is an updated version of the original OALL list.
---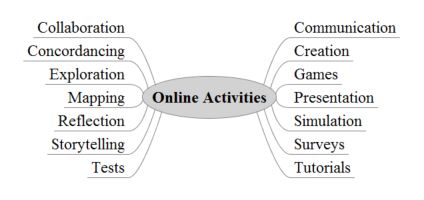 Types of Online Language Learning Activities
---
---